"
Performer

" 355 HP
(Stage 1 Plus)


CAD $8,995
Want to add a little more rumble under the hood? The Stage 1 Plus adds over 50hp to our standard Stage 1 package. It has that iconic muscle car rumble and crisp exhaust note, while still maintaining great drive quality and reliability. This package provides you with the best horsepower per dollar!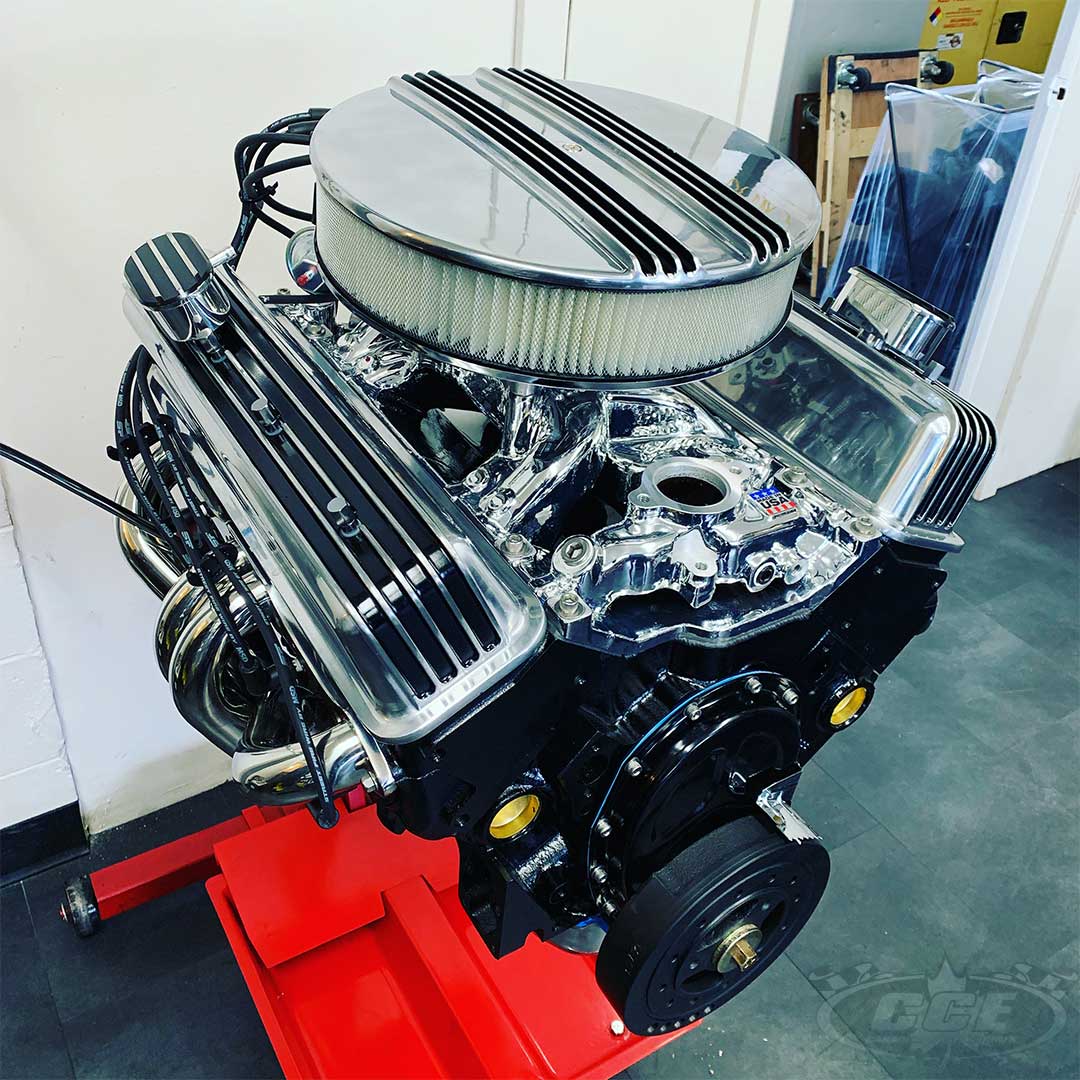 Key Notes
355hp / 410 ft/lb torque
355 cubic inch / 5.7L
Performance roller camshaft & Lifters
9.2:1 compression
Recommended min 89 octane fuel
Rev limit: 5800rpm
Bore x stroke: 4.030 x 3.480
Iconic muscle car exhaust note
great manifold vacuum for power brakes and accessories
Strong bottom end and mid range power
Excellent for both automatic or manual transmissions
Power band 1800-5700rpm
---
Dyno Results
Block:
GM 1 piece rear main seal cast iron block
Passenger side dipstick
Precision bored within .0002"
Square decked with ultra-smooth surface finish
Brass freeze plugs installed
---
Rotating Assembly
GM cast iron crankshaft
GM powder metal rods
Sealed Power performance aluminum pistons
Hastings moly piston rings
Cloyes roller Performance timing set
Hydraulic roller camshaft
Melling lifters
---
Cylinder Heads
GM Vortec castings with 1.94" intake valves, 1.5" exhaust valves
Hardened keepers and retainers
Performance valve springs
---
Accessories
Aluminum performer intake manifold
Quickfuel 600CFM carburetor with electric choke
Billet HEI distributor
Matching stainless hardware throughout engine
---
Other Options
We are happy to accomodate any choices in block paint colour and spark plug wire colour at no extra cost. Our crate engines also include the choice of chrome or black tinware (valve covers and air cleaner).
Please feel free to contact us for pricing on other choices for aftermarket valve covers and other accessories!
Start your Stage 1 Plus build today!