"
Viper

" 450 HP
(Stage 5)


CAD $13,495
With an extremely aggressive exhaust note and a choppy/thundering idle, you are sure to get a rush and grab everyone's attention.
This is the baddest small block in our lineup and it's loaded with premium, brand name "go fast" parts.
Whether you want to be the king of the street, steal the show, or dominate the quarter mile, the Viper is the engine for you.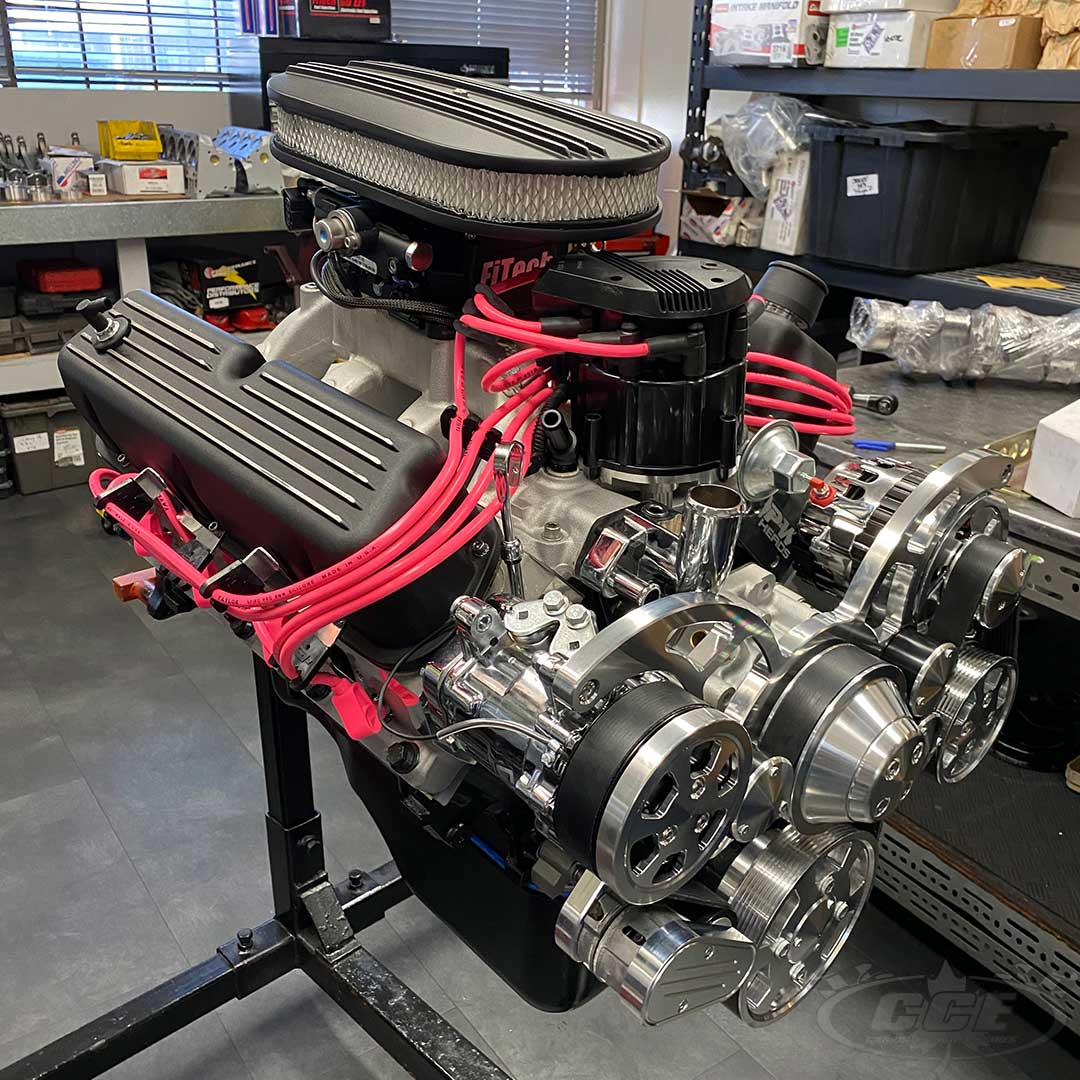 Key Notes
450 horsepower/ 485 Ft/lbs torque
408 Cubic Inch Stroker
Windsor based
Bore and stroke: 4.030" X 4.000"
9.4:1 Compression
Recommended 91 octane fuel
Works well with 2500rpm torque converter/ Manual trans
Strong camshaft sound at idle
Great horsepower and torque throughout entire RPM band
Power band 2800-6000 RPM
Rev limit: 6200 RPM
---
Dyno Results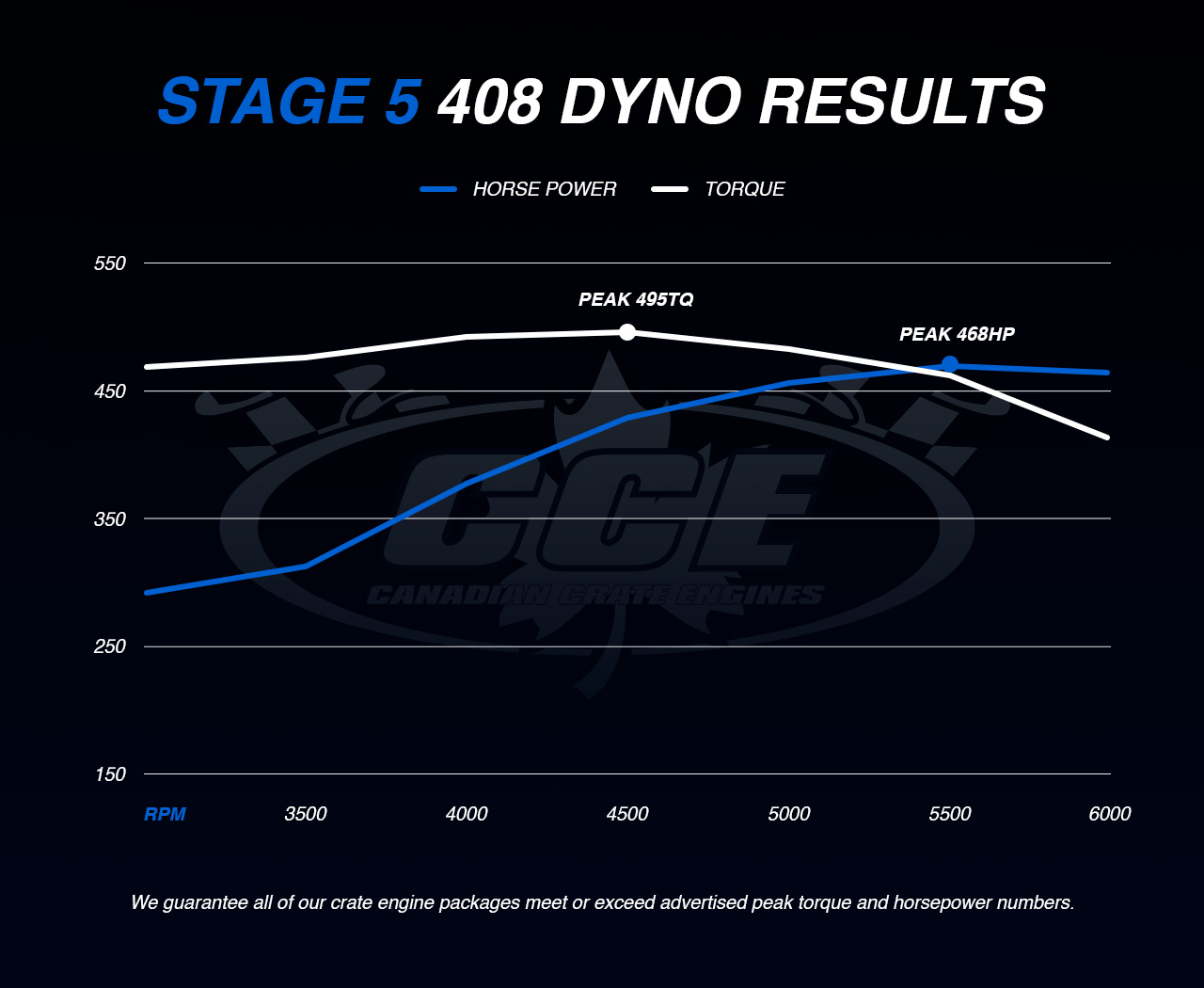 Block:
Durabond cam bearings
Align honed mains with ARP bolts
Precision bored and honed within .0002"
Square decked with ultra-smooth surface finish
Brass freeze plugs installed
---
Rotating Assembly
Eagle Specialty Products steel stroker crankshaft
Eagle Specialty Products forged connecting rods with ARP bolts
Keith Black hypereutectic dish top pistons with coated skirts
Hastings moly rings
Clevite tri-metal bearings
Cloyes timing set
Comp Cams performance Hydraulic roller camshaft
Melling oil pump
Manley pushrods
Melling roller lifters
---
Cylinder Heads
PW Aluminum cylinder heads: 60cc combustion chamber, 2.02"/1.6" stainless steel valves, Dual valve springs, screw in studs, guide plates
Elgin roller rockers: 1.6 ratio
ARP head bolts
---
Accessories
Dual plane aluminum intake manifold
Edelbrock intake gaskets
Holley Quickfuel 750CFM carburetor, vacuum secondary with electric choke
Chrome dual fuel feed line
Billet HEI distributor
MSD/Taylor spark plug wires
Champion spark plugs
Power bond harmonic damper
New aluminum timing cover
Chrome or painted valve covers
Chrome or painted oil pan
 matching stainless steel hardware throughout engine
---
Other Options
We are happy to accomodate any choices in block paint colour and spark plug wire colour at no extra cost. Our crate engines also include the choice of chrome or black tinware (valve covers and air cleaner).
Please feel free to contact us for pricing on other choices for aftermarket valve covers and other accessories!
Start your Stage 5 build today!