"
West Coast Cruiser

" 270 HP
(Stage 1)


CAD $8,995
If you want to replace or upgrade your existing hot rod or muscle car engine this is the perfect choice.
If you prefer cruising the open road rather than the dragstrip, then this is the right choice for you. Reliability, drivability, smooth and balanced are a few words to describe this engine package.
With adequate power and that iconic V8 exhaust note, it lets passersby know that you don't just have a stocker under the hood.
Modern upgrades inside such as a roller camshaft and lifters, with classic styling on the outside, this engine is a tribute to over 60 years of small block history.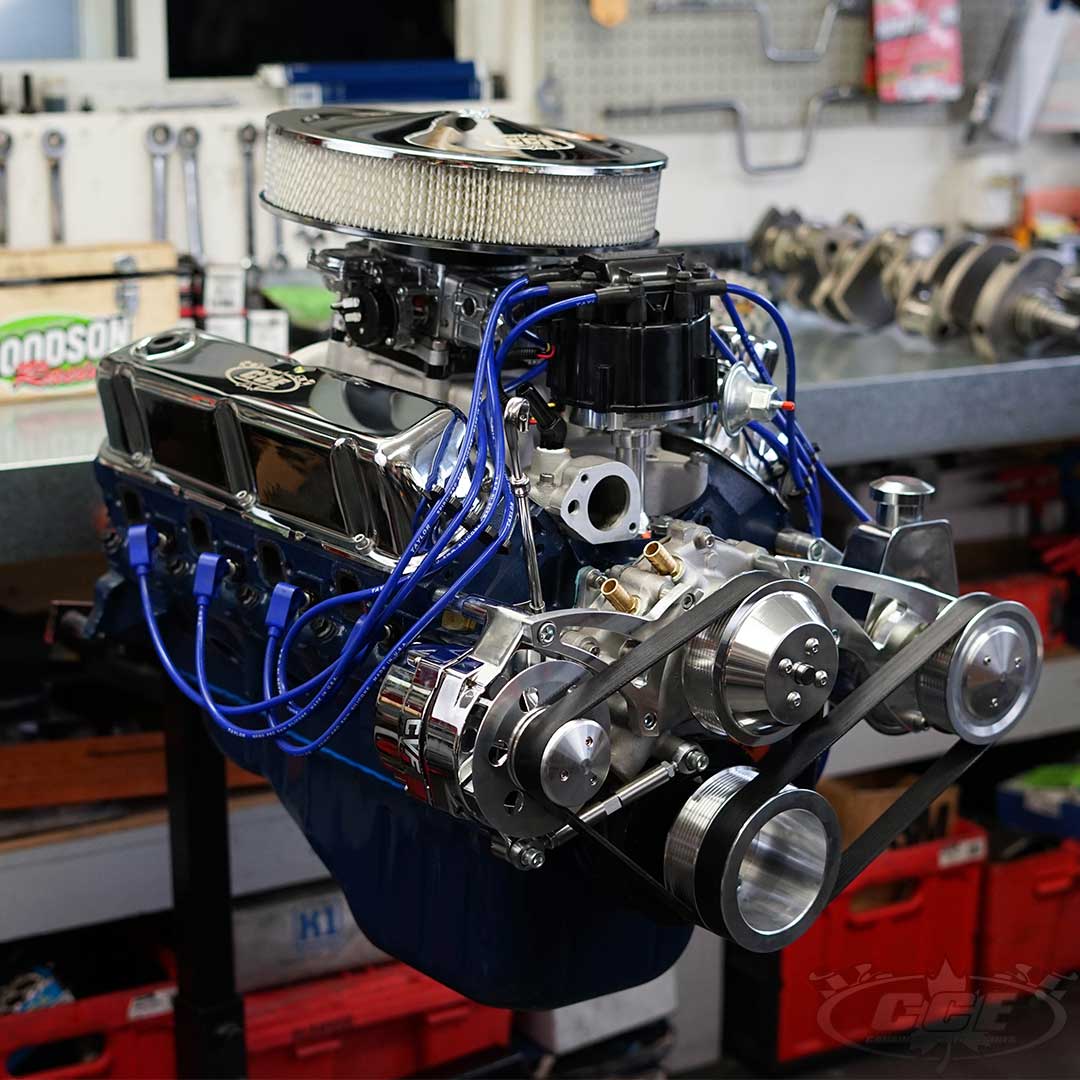 Key Notes
270 horsepower/ 320 Ft/lbs torque
302/5.0 Liter
Bore and stroke: 4.030" X 3.00"
Recommended 89 octane fuel
Works well with stock torque converter converter
Slight rumble to the exhaust sound
Good low end and mid range power
Power band 2000-5400 RPM
Rev limit: 5600 RPM
---
Dyno Results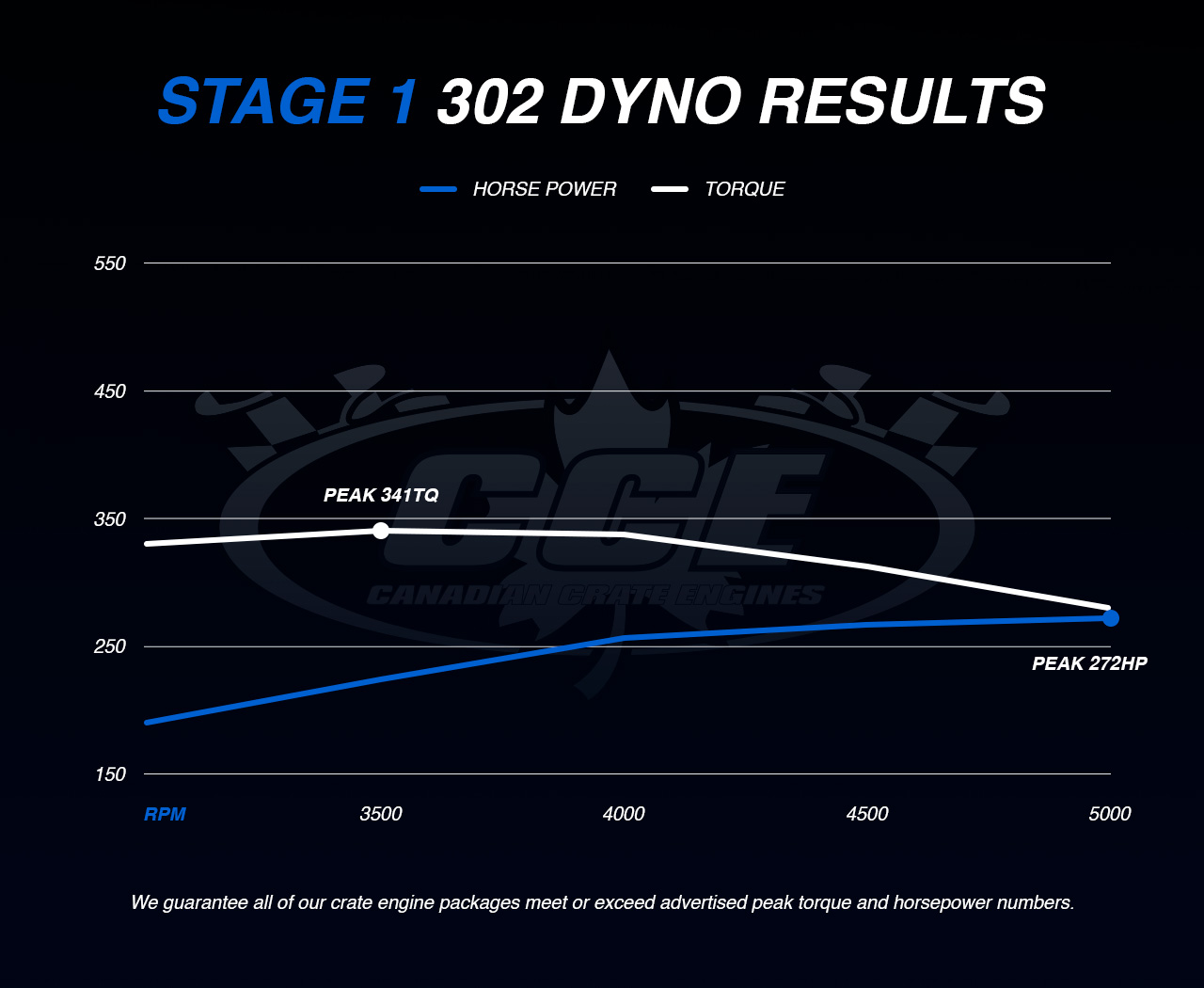 Block:
Durabond cam bearings
Align honed mains
Precision bored and honed within .0002"
Square decked with ultra-smooth surface finish
Brass freeze plugs installed
---
Rotating Assembly
Cast iron crankshaft
Speed Pro hypereutectic flat top pistons with coated skirts
Hastings moly rings
Clevite tri-metal bearings
Cloyes timing set
High Output Hydraulic roller camshaft
New valve springs
Melling oil pump
New pushrods
Melling roller lifters
---
Cylinder Heads
Ford castings with 3 angle valve job
Precision machined surface
---
Accessories
Aluminum dual plane intake manifold
Edelbrock intake gaskets
Holley Quickfuel 600CFM carburetor, vacuum secondary with electric choke
Chrome dual fuel feed line
Billet HEI distributor
MSD/Taylor spark plug wires
Champion spark plugs
Power bond harmonic damper
New aluminum timing cover
Chrome or painted valve covers
Chrome or painted oil pan
Matching stainless steel hardware throughout engine
---
Other Options
We are happy to accomodate any choices in block paint colour and spark plug wire colour at no extra cost. Our crate engines also include the choice of chrome or black tinware (valve covers and air cleaner).
Please feel free to contact us for pricing on other choices for aftermarket valve covers and other accessories!
Start your Stage 1 build today!